Watch our new award-winning film here now for free 
Enlightenment Now,
The Awakening of Humanity
Staring Sri Sri Ravi Shankar, Sadhguru Jaggi Vasudeva and many of the other world teacher's of our age.
Just click the photo below (twice) to watch the movie
<iframe width="560" height="315" src="https://www.youtube.com/embed/MpWjlC2NgdY" frameborder="0" allow="autoplay; encrypted-media" allowfullscreen></iframe>
Enlightenment Now won several laurels and Channel 2 News did a story on us. To watch the news clip click this.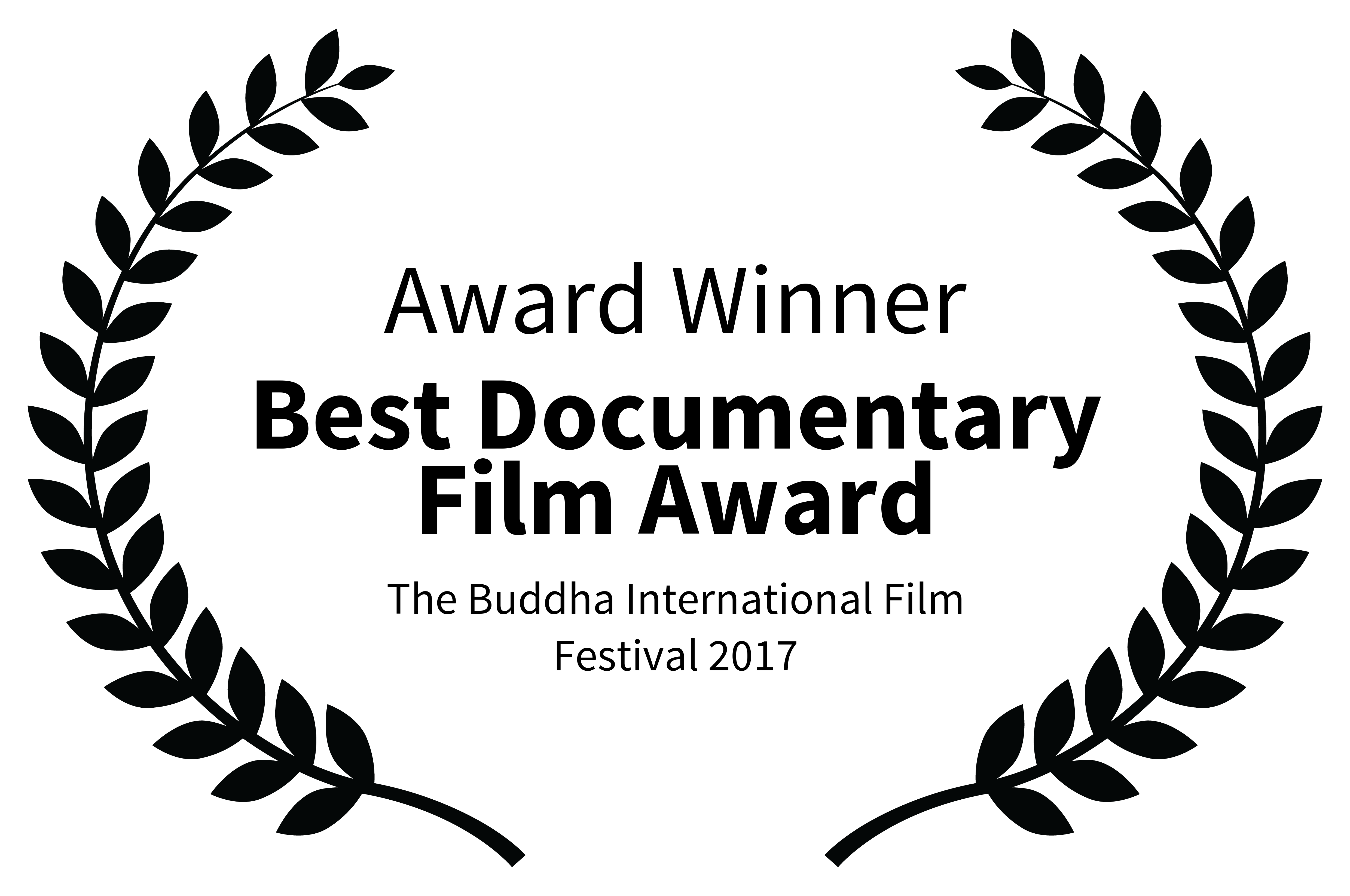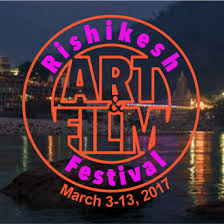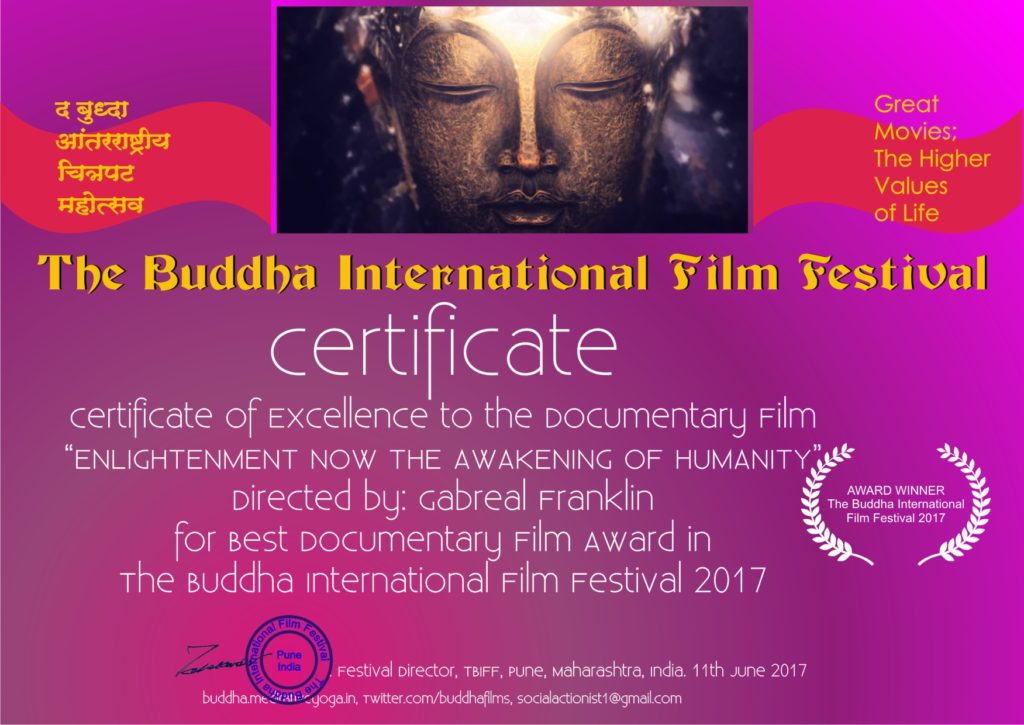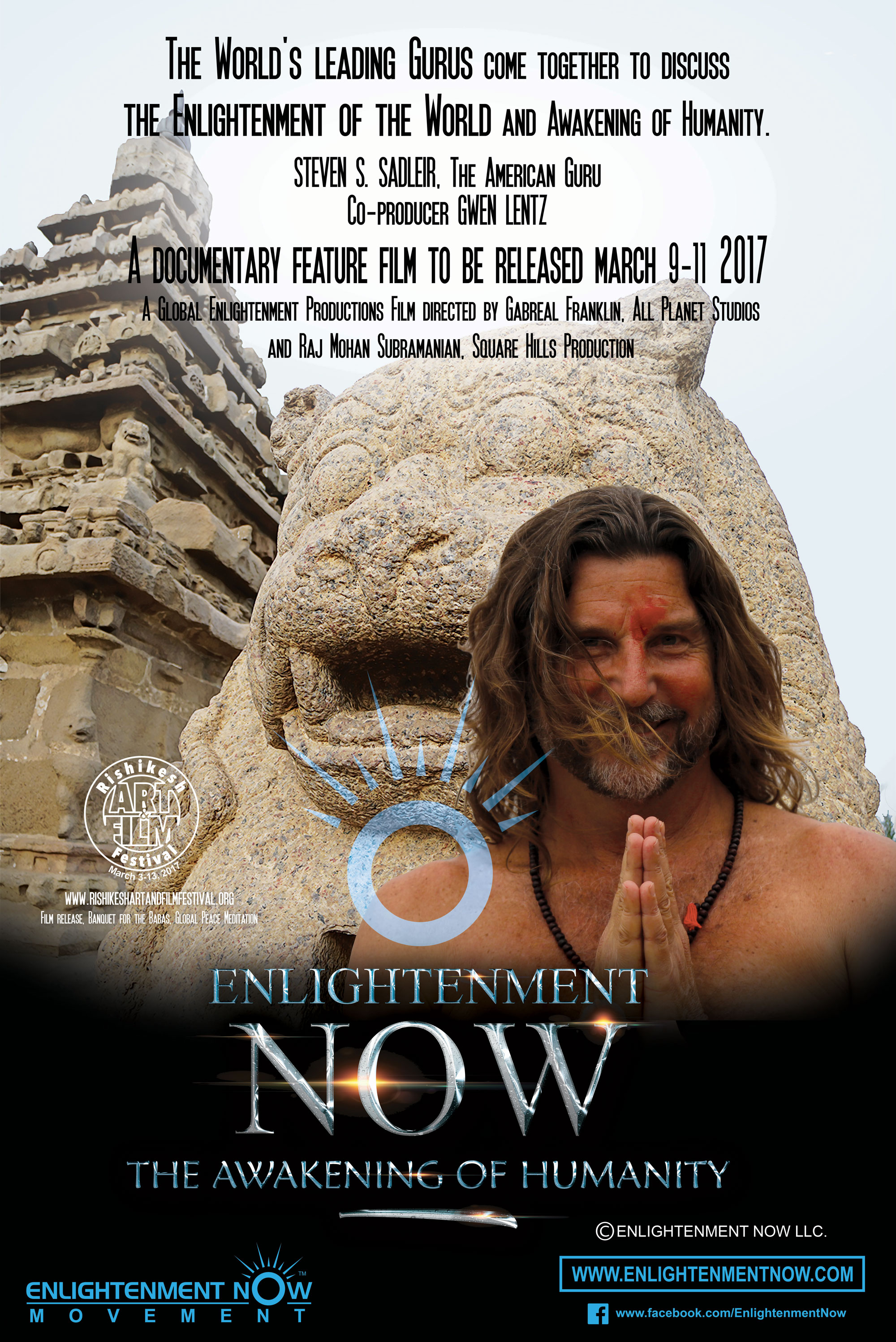 New spiritual documentary and inner journey Enlightenment Now, the Awakening of Humanity. American Guru Steven S. Sadleir travels the world to bring together the world's greatest gurus, yogis and masters to explain what enlightenment is and how to attain it. Steven is interviewed in Rishikesh, to lush scenes in the Himalayas and around India, and interviews such luminaries as Sri Sri Ravi Shankar, Sadguru Jaggi Vasudeva, and the heads of lineages of Kundalini, Kriya, Ashtanga, Tantra and Vedanta lineages.
Enlightenment Now provides a complete overview of the various paths to enlightenment that have been passed down, including the various types of yoga, meditation and philosophy. Perfect for Yoga Teacher Training classes or anyone serious about enlightenment. it's also a movement. We are gathering together all those who are being called to enlighten the world. The movie ends with a guided Shaktipat Meditation that will get you a spiritual high while watching.