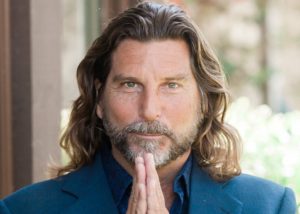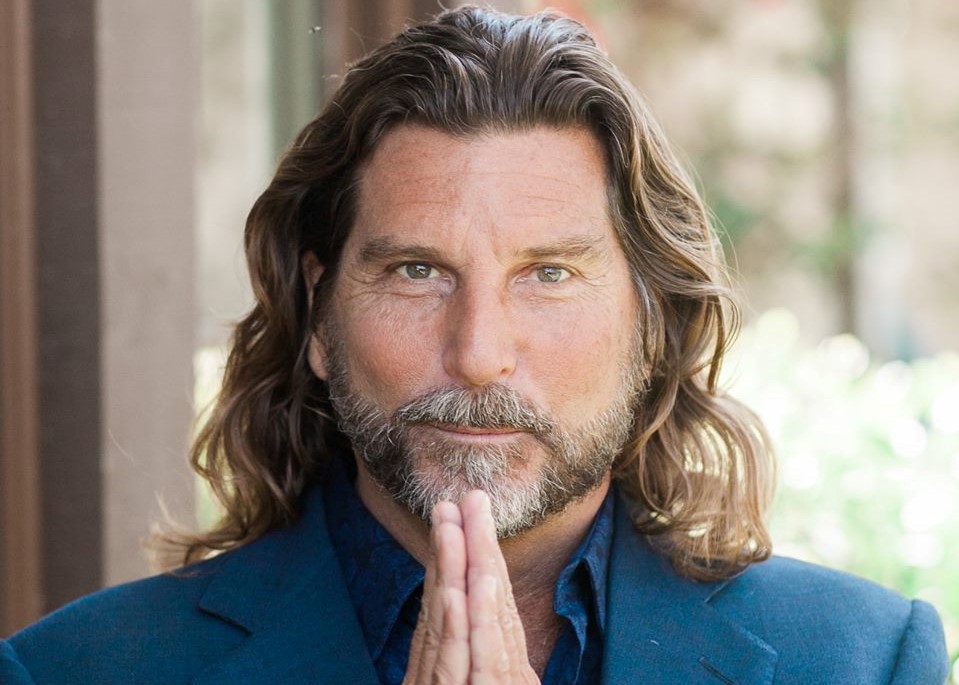 Steven S Sadleir
The Self Awareness Institute is a spiritual family and learning center spread out over a hundred countries working together to enlighten the world so we may all live together in prosperity, happiness and peace. It was started in 1985 by Yogiraj Vethathiri Maharishi and Steven S. Sadleir.
Steven S. Sadleir began meditating innately as a child and was guided by angels, avatars (Satya Sai Baba) and Extraterrestrials. Raised Baptist, Steven connected with Christ at an early age and considers Jesus his Sat Guru. At 16 he climbed to the top of the Palisades Glacier in the Sierra Nevada mountains of California to meditate and pray, and was called by God on a mission to study every Christian faith, world religion and spiritual path in the world and write a book about it. 
After 15 years of research, 7 trips around the world, studying each of the world's religions, practicing their faiths, taking their initiations, learning their rituals, meditating and praying through and in each sect 
Looking for God, a Seeker's Guide to Religious & Spiritual Paths of the World 
was published (originally by Penguin/Perigee) and became a best-seller. It's now in its third edition. This global search became the basic training for Steven's work as a spiritual teacher. Steven later spent years studying first century Jewish, Christian, and Pagan history and wrote another popular book called 
Christ Enlightened, the Lost Teachings of Jesus Unveiled,
 where he explains what's in the Dead Sea Scrolls, the Kabbalah, Appocrapha, Essene writing, Nag Hammadi Library and Gnostic writings, as well as the Desert Fathers and Church Fathers, the Pesheta and other sacred scriptures. Steven also wrote a screenplay based on this subject which is being made into a motion picture. Steven explains how Jesus was showing the way to the Kingdom of Heaven that lies within, and that's what enlightenment is. 
Steven was guided by the famous avatar from India Satya Sai Baba as a child psychically, and when Steven met with Sai Baba in India, Baba gave him his own name Sai, which is also the acronym for Self Awareness Institute or SAI. Steven began practicing yoga in elementary school watching 
Richard Hittleman's 
Yoga for Today
, then took formal training with 
Iyengar
 (Puna), Vishudevananda of the 
Sivananda
 school, and 
Yogi Bhajan 
who teaches the Sikh form of Kundalini Yoga, and at 16 Steven was initiated into Transcendental Meditation or TM by 
Maharishi Mahesh Yogi 
and received Shaktipat with 
Baba Muktananda 
of the Siddha lineage. 
Steven studied each of the major forms of Buddhism, Zen with 
Suzuki Roshi
, took refuge and did all the empowerments with 
Kalu Rinpoche
, Sufism with 
Pir Viliant,
 Tantra with 
Osho
 in Puna, Kashmire Shivism with 
Swami Lakshmana Joo
, and the Kabbalah with 
Rabbi Philip S. Berg
. He has traveled to the jungles of Borneo, Luzon and the remote regions to meet with ancient cultures and indingenious people to learn their ways and has taken dozens of shamanic voyages on half a dozen continents. Steven has  been initiated into pagan and wiccan sects, and studies each of the mystery schools and new age teachings. They are all listed in his book on world religions and spiritual paths: 
Looking for God, a Seeker's Guide to Religious & Spiritual Groups of the world.  
KriyaYoga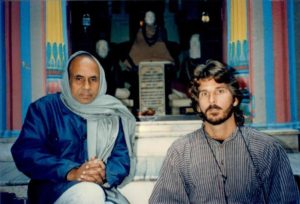 Steven took an interest in Kriya Yoga after reading Autobiography of a Yogi in high school, and studied Kriya with the Self Realization Fellowship, with Kriyananda, Yogi Sidhoji, and other Kriya Masters and then took more advanced training in India with Chuni Lal Lahiri, the great grandson of Lahiri Mahasai, the founder of Kriya Yoga. 
Dhyana, Tapas & Shaktipat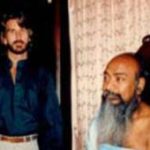 In 1989 Steven was directed to study with the arch Yogi Sri Sri Sri Shivabalayogi Maharaj by Sai Baba and other gurus Steven had studied with to undergo yoga tapas. In the beginning of this training Steven began increasing his meditation to 12 hours a day, working up to sitting 23 hours a day for 40 consequtive days and nights under the guidance of the Maharishi. Steven had traveled throughout the USA with this Yogi and introduced him to audiances and helped him give the initiations throughout Southern Californina, and after completing his Yoga Tapas training the Maharishi asked Steven to teach meditation (Dhyana) and give Shaktipat. Shaktipat is the transmission of spiritual energy which invokes Samadhi. Live teleconferenced Shaktipat transmissions by Steven are picked up over the phone by students in five continents. They are free and you are welcome to join. Just check the home page for next date and time.
Kundalini Yoga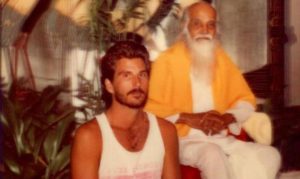 Steven's true spiritual mentor came from a line of Tamil Siddha's: 
Yogiraj Vethathiri Maharishi
who is a revered Kundalini Master and Ayervedic doctor who first trained Steven to become a Kundalini Yoga Instructor, and then guided him for the next five years to become a Master. It was the Maharishi who encouraged Steven start the Self Awareness Institute, in 1985, and then asked Steven to give the initiations and guide the students when he became to old to travel the world. 
Since then the Self Awareness Institute has gone through many reinventions of itself, and now has students in over 120 countries and thousands have been initiated, and millions receiving instruction and Shaktipat through the media. 
Mission

Through teleconferencing courses, webinars, seminars & retreats all over the world the Self Awareness Institute is a virtual community with members in over 120 countries. We are not a following, but a community of divine love.
Steven's meditations, courses and talks have been recorded and uploaded to Live365.com virtual radio under the name "Enlightenment Radio" (just Google "Enlightenment Radio Steven Sadleir" and there are broadcasts and Shaktipat meditations 24 hours a day, 7 days a week, for free. Free instruction to anyone at anytime (with Internet). Enlightenment Radio is now the #2 most listened to spiritual talk radio on the Internet according to Live 365. We're reaching millions.
Books
Steve S. Sadleir is also the author of over a dozen books, including two best-sellers, as well as CD's and hundreds of digital talks, podcasts and videos. Most of his books are now published by and available on Amazon.com
Television
Steven recently hosted twelve episodes of Spirit Clips for the Hallmark Channel (now Feel'n), and appears television (most recent NBC for Enlightenment Now), radio shows and Streaming. He also has 13 Episodes of The Enlightenment Course on Streaming for the Soul, and a new series filmed in India called Roses of Rishikesh comes out later this year.
Motion Pictures
Steven also has a Guided Meditation DVD and he appears, as himself (a "guru") in Alan Swayer's award winning documentary about how spiritual teachers are influencing Western Civilization called Spiritual Revolution, and he also appears, as himself again, in the new spiritual drama 3 Magic Words produced by Michael Palin, both are streamed online. He also both co-produced and stars in a documentary that filmed in India where he is interviewed and interviews the world's leading gurus called Enlightenment Now, the Awakening of Humanity. It was the feature film a the Rishikesh Art & Film Festival and received "Best US Documentary" at the Buddha International Film Festival. Guruji is currently in production on another film called Global Enlightenment and his screenplay, Christ Enlightened, is currently being considered for funding. 
Phone: 949-355-3249
Email: info@SelfAwareness.com
Mailing Address Only
Self Awareness Institute or SAI
668 North Coast Hwy. #417
Laguna Beach, CA 92651
Note Regarding Emails to Mr. Sadleir: Due to his current writing, lecture, and teaching commitments, Steven S. Sadleir is unable to personally respond to the overwhelming number of emails, questions, and inquiries he receives on a daily basis. We encourage you to still contact us if you do have questions.
Steven is available for questions and answers during our free teleconferences where everyone is welcome to attend. He can only make time for private sessions for enrolled students in the Self Realization and Graduate Courses. Visit our Frequently Asked Questions page to answer your questions.
Note Regarding Phone Calls: We value your interest but due to the high volume of calls we will do our best to get back to you as soon as possible via phone or email.