Awaken your inner knowing,
realize who are are and why you were born
so that you can fulfill the purpose
of your existence.
New Documentary with Sai,
Sri Sri Ravi Shankar, Sadguru Jaggi Vasudeva
and the world's leading gurus.
May the whole world live in peace
Enlighten Man, Rishikesh 2018
Self Awareness Institute CALENDAR 2018
Shaktipat & Enlightenment Retreat in San Diego, California, June 1,2,3
Shaktipat & Enlightenment Retreat in Turin, Italy, June 7,8,9,10
Conference on Life-Force in India in November 24-25, Enlightenment in Chili next year.
We begin filming my new series this May.
Live teleconferenced classes or membership on Sundays ongoing click this
Meditation Retreat San Diego
Three days of Shaktipat with Sai Steven S. Sadleir
Recalibrate to a higher level of consciousness and experience the bliss of samadhi
Learn powerful mindfulness tools and meditations to clear negativity
We will have a healing circle, time to relax on the beach, and some lite yoga too
Special presentations on Breaking News regarding ET's, the NWO and Global Shift
All leaders of the global enlightenment movement are welcome, beginners too.
TO REGISTER FOR THE SEMINAR CLICK HERE  
(If the link above doesn't work for you just call Kassandra 949-355-3249 and let her know you are coming and you can pay later)
Travel, food and lodging separate

ENLIGHTENMENT RETREAT IN SAN DIEGO
For all of you enlightening or ready to we are gathering for a 3 day weekend retreat to enlighten. You will receive Shaktipat for 3 full days and experience going into increasingly higher states of consciousness. To watch the video on the Bahia click this
June 1, 2 & 3 (Friday, Saturday and Sunday, with Meet & Greet Thursday Evening)
At the Bahia Resort in Mission Bay, San Diego, California. The Bahia offers discounts depending on when you reserve your room, or board elsewhere, room and board are separate. The tuition is $595.   
If the above link does not work for you just call Kassandra 949-355-3249 and let her know you are coming (how many) and you can pay when you arrive. Look forward to seeing you.
Enlightenment in Europe
Beautiful Turin, Italy
We are conducting a 4 day Enlightenment Seminar in Turin, Italy June 7, 8, 9 & 10
We will be staying at the DUPARC Contemporary Suites, very cool and affordable, food and lodging separate. Here is a link to the hotel.
The tuition is $695. We will begin at 9:00 am and end early evening with breaks for meals, walks and gentle yoga stretching. We will have lectures, darshan, discussions, meditations, practice working with energy and enlighten. The intention is to receive and acclimate to higher levels of consciousness through Shaktipat transmissions. We are all going to experience samadhi bliss.
If you have questions call Kassandra at 949-355-3249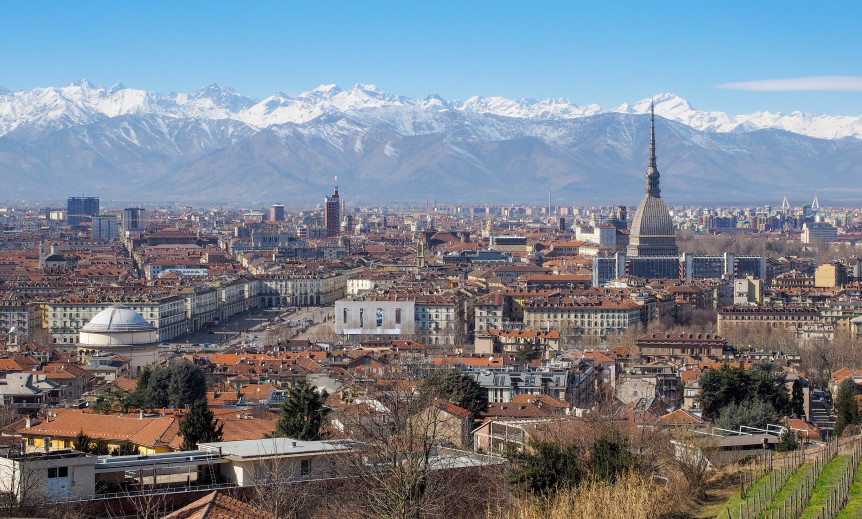 Guruji's NEW MOVIE

Enlightenment Now, the Awakening of Humanity
The world is enlightening. Sai Steven's new award-winning movie, Enlightenment Now, serves as an overview to discuss 1) what enlightenment IS? 2) how to attain it? In fact, you get an entire overview of yoga styles, various forms of meditation and mindfulness and an overview of the various paths to self-realization and enlightenment. ENow ends with a Shaktipat meditation that you can feel watching.
Sai Guru travels throughout India to discuss global enlightenment with the world's most famous gurus, including  Sri Sri Ravi Shankar, Sadhguru Jaggi Vasudeva, Swamii Sukabodhananda and masters from the Vedanta, Kundalini, Tantra and Kriya Yoga lineages. So you get many different perspectives, and beautiful shots of India, ashrams and a an experience of meditation as you are watching.
Just click the image below to watch. Let us know what you think, and we appreciate you helping us send this viral.
" frameborder="0" allow="autoplay; encrypted-media" allowfullscreen>
You are certainly welcome to come to Enlighten Man and Saiji's Satsangs without having to pay anything. Satsangs are free, we would love to meet you. We are gathering together all those around the world who have been called to help enlighten the world, all of us.
Support the movement. We appreciate your support. Let's change the world.